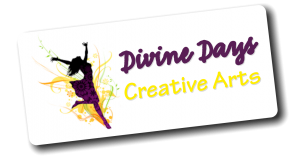 Calling All Local Dance Groups!
Divine Days Community Arts CIC are running this year's Ormskirk Dance Festival in partnership with the Borough Council and Park Rangers. It is taking place on Sunday 25th June in Coronation Park between 11-4pm.
Katie Whitehead from Divine Days says: "This year is going to be even bigger and showcasing even more talent from our community – performances from Dance Schools across the region and much more. Our own Divine Dance group are performing, the award winning dancers all have additional needs and perform to acclaim now which is so inspiring – I have to pinch myself when I think of how far we've come. Our dancers are very excited about the big day and have been rehearsing tirelessly. They will be performing a number of times on the day. If you want to take part please get in touch."
If you would like a stall to promote your project at this year's festival contact Anne Falkner Anne.Faulkner@westlancs.gov.uk or phone 07824625321.
If you are a Dance Group or School who want to take part please call 07896137236 or email katie@divinedays.co.uk