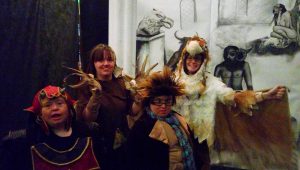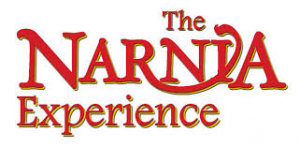 Dance group for adults with additional needs Divine Dance have taken part in a huge production of Narnia on Thursday 9th February.
Edward McCarthy from Divine Days explains: "Our Dancers have been involved in projects with In Another Place before, they are brilliant. The dancers gained such a lot from taking part, taking part boosts confidence, its' great exercise, helps with diversity and it is great fun. Our dancers had a wonderful day and enjoyed meeting other dance groups and actors. We even had a peak at the rest of the production."
Edward added: "Divine Days' dance session for adults with additional needs take place every week. Why not come along? Email Edward@divinedays.co.uk or call 07971 299606."
Mr Tumnus, Mrs Beaver, Aslan and the White Witch are among the famous characters that people will encounter if they step through the wardrobe in St George's Hall. The Great Hall has been transformed to take visitors on a journey through the White Forest and across the land of Narnia in a large-scale, immersive and interactive trail.
In Another Place is the team behind the huge undertaking, which involves around 500 volunteers, including a 90-strong cast with speaking roles, and 100 statues.
More than 100 people have been involving in building the set, which has 65 real pine trees, while an autumn wood includes leaves collected several months ago, carefully pressed and then attached on branches individually by hand.
If you want to book tickets to see Narnia it takes place at St George's Hall Liverpool 8th-25th February 2017.
Tickets available here- https://www.ticketquarter.co.uk/Online/narnia-experience